John Hitchcock is a writer and photographer, notable for being the first member of Mustache Maniacs' Story Team.
Biography
John Hitchcock was born in 1994, in Halifax, Nova Scotia, but soon after moved to Switzerland. At the age of five he returned to Canada and spent most of his childhood in Pickering, Ontario Canada, before moving to Toronto between Middle and High School. In Grade 2, he was introduced to the concept of stop motion, and often made short clips. Later on he received the LEGO Studios moviemaker set as a birthday gift, which further fueled an interest in filmmaking.
In Middle School he began making a series of stop-motion films. In 2008 he had produced the short film Indiana Jones and the Yellow Submarine, a half-hour musical loosely inspired by classic rock and the Beatles film Yellow Submarine. This film became a huge hit at his school, earning him recognition for his knowledge on the subject of film production.
During high school, John became obsessed with film, studying it rigorously. In 2012 this culminated in a documentary on the works of John Carpenter before he finally graduated. He initially hoped to become a major director, but after one failed semester at Humber college it became clear that he was not suited to hands-on production. Instead he switched to the University of Toronto, where he found he was more suited to writing and film theory. In 2013, he started a blog titled Hitchcock's World, a play on him sharing his last name with the iconic filmmaker Alfred Hitchcock. The blog focused on discussing and analysing films and explaining concepts in film studies, though it later expanded to also discuss television and video games.
Outside of writing, John also engages in photography. He specialises in nature photography, but also does virtual and LEGO photography. He also works with Source Filmmaker.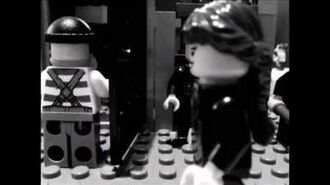 External Links