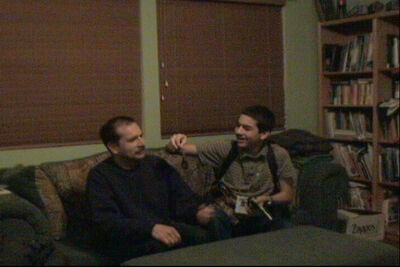 W is a tech specialist and a minor character in Com 50-3: Raid on Central Island. He creates all of the gadgets that Com 50 uses on his missions, such as the Central Island mission.
Character Details
Edit
Film Credits: Com 50-3: Raid on Central Island
Character Role: Minor Assistant
Actor: Al Bermudez
Character Sex: Male
Physical Description
Edit
W is an older man with a receding hairline, a mustache, and a shorter build than Com 50. He is only seen wearing a sweater and sweat pants.
Characteristics
Edit
W is an orderly and conservative man who is capable of making a wide variety of personal gadgets and creating various functions. He talks in a slight cockney accent, but little else is known about him.
W is modeled after Q from the 007 films.
He was added to Com 50-3: Raid on Central Island to add more substance to the film.
Community content is available under
CC-BY-SA
unless otherwise noted.